Welcome to Medina
The small, residential city of Medina represents some of the most stunning real estate in the Pacific Northwest. In fact, Medina (pronounced "Me-dye-na") is well known for being home to a few iconic Seattle figures such as Bill and Melinda Gates and Jeff Bezos. It's no wonder that this quiet peninsula has garnered such an impressive reputation--residents of this upscale neighborhood enjoy a prime location, stellar amenities, and the best waterfront views Seattle has to offer.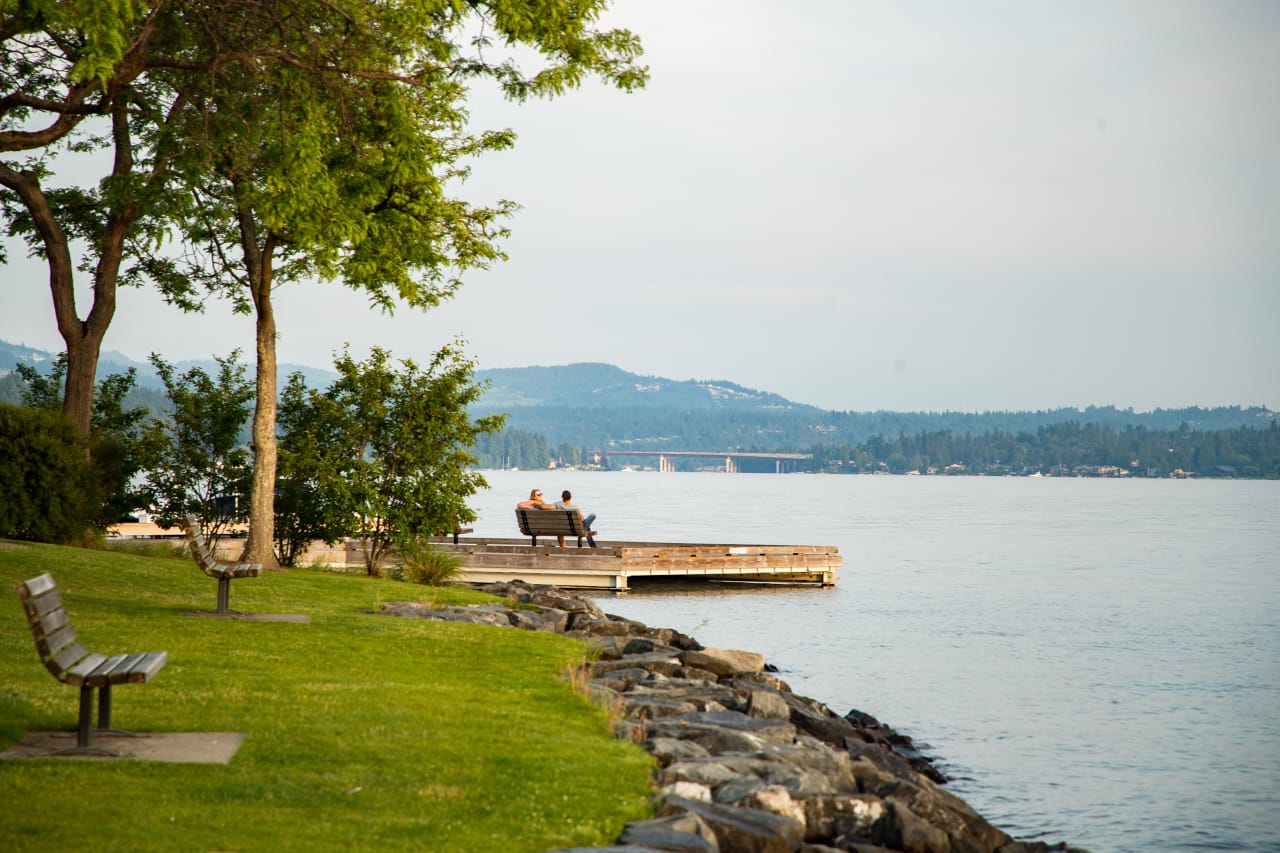 Location And History
This classic neighborhood is located on the east side of Lake Washington, directly west of its equally upmarket neighbors Hunts Point and Clyde Hill. The peninsula itself is an oval shape, measuring approximately three miles from top to bottom and one mile from side to side. Those looking for a relaxing commute would be hard-pressed to find any neighborhood more conveniently located than Medina, which sits directly opposite Seattle across Lake Washington. The two are connected via a quick 15-30 minute commute over the 520 bridge by car. For those who prefer to both live and work on the Eastside, downtown Bellevue is directly adjacent, and can be accessed in just five minutes. For those who travel often, Seatac Airport is a mere 30 minutes away.
Medina (which was first named Flordeline) got its start in the 1870's, when the fertile land was cleared for timber and became a berry farming community operated by Japanese farmers. Along with the Leschi ferry service, which connected Medina to Seattle proper, the turn of the century ushered in a period of incredible growth. The 1920's saw the area transformed into a neighborhood of million dollar homes. In fact, the neighborhood became so renowned for its brilliant real estate that it earned the nickname the "Gold Coast". Medina officially incorporated as a city in 1955, and its current population remains steady at about 3,000. Today, Medina has successfully maintained its good name as a highly desirable place to live.
Living In Medina
Medina makes it easy to find whatever you need, whether it's a shaded park bench, an award-winning school, or simply a waterfront spot to watch the sunset. Everywhere you go, you will find well-kept grounds and impeccable amenities to enjoy. Medina Park is a popular off-leash dog park located in the heart of Medina, complete with idyllic ponds and a jungle gym. Medina Park is not to be confused with Medina Beach Park, which sits on the southern end of the peninsula and features a small, sandy beach and a grassy area that is perfect for picnics on the weekend. For those looking for a more private experience, Medina is also home to the legendary Overlake Golf and Country Club, which dates back to 1927. It boasts 132 acres of picture-perfect groomed landscape that members can use to golf, swim, and socialize. Membership is invitation only. With everything you might need right at your fingertips, it is no wonder this area is consistently rated one of the top 100 small cities in the United States.
The Real Estate Market
The 1920's have come and gone, but homes in Medina have only become more luxurious and sought after. Property values remain relatively steady year over year, and the median home value is currently $2,400,000. While the overwhelming majority of residents own their homes, a small percentage do choose to rent, and the median rent price is approximately $6,000. People come to Medina for many reasons, but most stay for the convenient location and unparalleled views. Here you will find large homes situated on spacious lots that lend the lakeside community a sense of tranquility and privacy that is difficult to find anywhere else.