Imagine living in a comfortable suburban community near one of the most beautiful lakes in the Pacific Northwest. This is the setting enjoyed by the residents of Sammamish. Spanning 18 square miles along the eastern end of the namesake Lake Sammamish, this city attracts affluent families and young professionals who work in the Seattle Eastside. For those who want to live in a developed suburb on the edge of an urban sprawl, Sammamish is an ideal home. This growing city features a host of amenities, great schools, lots of retail centers and multiple golf courses.
What To Know About Sammamish
Located on a plateau about 20 miles east of Seattle, Sammamish is part of the outer rim of Washington's largest metro area. For most of the 20th century, the community was a rural retreat. Resorts popped up during the 1930s to serve visitors attracted to the evergreen beauty of the Sammamish Plateau. However, modern development did not commence until the 1980s as the tech industry started booming in nearby Bellevue and Redmond. Sammamish soon became a popular home for the thousands of new workers moving to the area.
Since incorporating in 1999, the city's population has doubled. After annexing the community of Klahanie in 2016, Sammamish's population grew to over 60,000. This growth has not been a problem for city leaders. Crime rates have stayed low while the Sammamish real estate market has continued to get stronger.
Life On The Lake
As a body of water used by over a million people every year, Lake Sammamish is a major attraction in King County. In addition to being a haven for anglers, recreational boaters and swimmers, the lake is an important ecosystem for many birds and salmon species. Approximately 10 miles of eastern lakeshore makes up the western border of Sammamish. That coastline is home to a recreational trail, numerous boat entry points and lots ofSammamish luxury real estate. Beach areas can be found at Lake Sammamish State Park just outside city limits.
Sammamish residents also have access to two other popular lakes. Beaver Lake Park features ball fields and a lodge while Pine Lake Park has climbing walls and a beach. In total, there are nine public parks within city limits. Sammamish is also home to three golf courses, including the 27-hole Sahalee Country Club.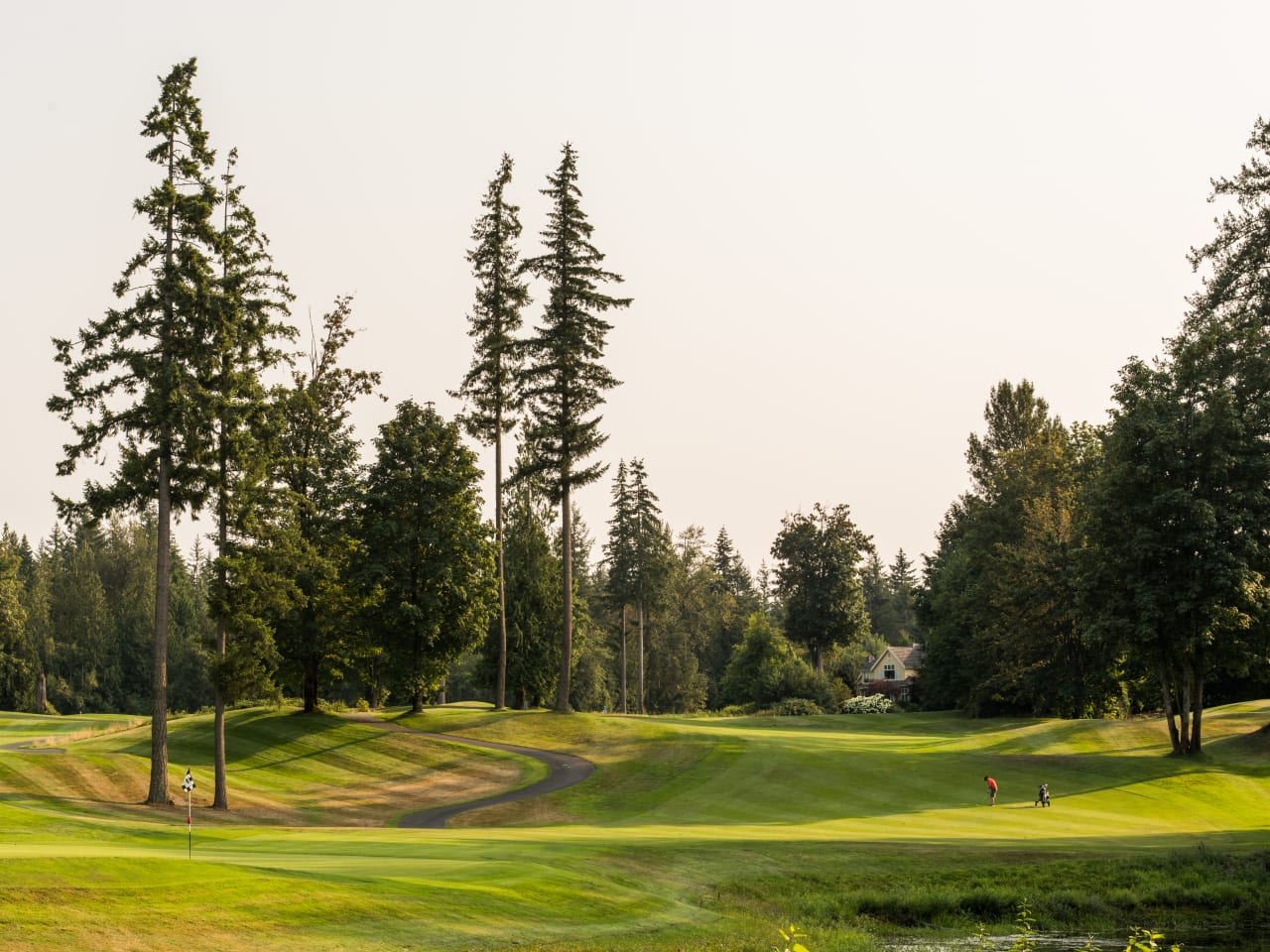 Most of the city's shops and businesses can be found along 228th Avenue, which runs north/south through the middle of town. Some of the most popular places of commerce include Pine Lake Village and Sammamish Highlands, two strip malls that both have over 100,000 square feet of shopping space. City planners are also developing the Village at Sammamish Town Center, a large mixed-use center.
As a safe residential community with four high schools, Sammamish is a popular place for families to settle. Nearly 75 percent of the city's population is married, and the average household has 3.1 inhabitants. Sammamish locals tend to be slightly older and more affluent than the average Washington resident. In 2012, Forbes ranked the city as the friendliest in the U.S.
The Sammamish Real Estate Market
Sammamish homes for sale generally sell very quickly. As a growing city with a minuscule unemployment rate, the local housing market greatly favors sellers. In 2016, home values rose by 11 percent. Analysts expect prices to increase in coming years, so those planning to buy Sammamish luxury homes can expect to see their investments grow.
The median sales price for a Sammamish home is $780,000, which averages out to about $310 per square foot. Buyers searching for spacious single-family properties will find many attractive neighborhoods in the city. Sammamish is an owners paradise as only about 10 percent of the population rents.
Where To Find Sammamish Luxury Real Estate
As a suburb that's only a 35-minute commute from Seattle, Sammamish is ideal for buyers who want to live in a beautiful area that hasn't experienced too much urban development. The city features an array of upscale modern homes as well as older properties with great views of the lake.
Those searching for Sammamish luxury homes on the water should be prepared to act fast on a purchase. Some of the most prized waterfront properties can found in Mint Grove, an older neighborhood along the east-central area of Lake Sammamish. Adelaide, a small village located along the northeastern shore, also features many desirable older homes.
For better deals on modern Sammamish homes for sale, consider searching the inland Inglewood neighborhood. Located in the northern part of the city, this neighborhood features many housing developments near public schools. Pine Lake in the southern end of town offers more waterfront property options for those who don't want to live on Lake Sammamish.